City Prepares for Winter Storm
2/1/2022
The City of Waynesville would like to take the opportunity in advance of the approaching winter weather system to reassure our citizens the City's employees are prepared to respond to the forecasted conditions over the next couple days. We have been tracking and preparing for this event throughout the week, however, it should be noted the City has taken numerous precautionary measures to try and minimize the effect storm events like this may have upon our residents.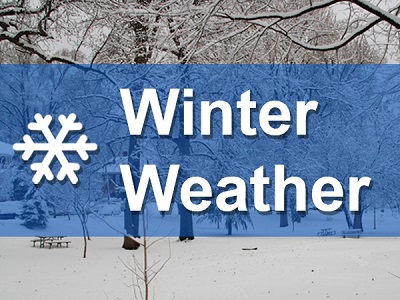 Some of these measures include:
1. Electric right-of-way clearing
a. This is a program the City has taken advantage of for many years now. This program provides for clearing of the electric/power line easements during the summer and fall of each year. This program greatly reduces the effects ice storms could potentially impose on this utility.
2. Winterization/insulation of water meters
a. Each fall the city insulates and winterizes water meters that have historically froze in previous winter cold snaps. These meters are insulated in early fall each year.
3. Snow & Ice Removal Equipment & Material
a. City plow trucks were outfitted with spreader beds, snow plows and controls in November of 2021.
b. Salt, sand and material to place on the roadway was purchased and delivered in August of 2021.
The City would like to remid all of our citizens to be safe during this storm and please be patient with our City employees as they work very hard to ensure we all enjoy reliable utilties throughout the year.